By your side on social media
We're here to make your trip easier, 24 hours a day, 7 days a week, on Messenger, Facebook and Twitter. We're here to help no matter where you are!
YouTube, LinkedIn, Pinterest…
Watch the latest videos from our YouTube channel Air France on air. Pinterest or LinkedIn: no matter your preferred network, discuss and share our content with other internet users.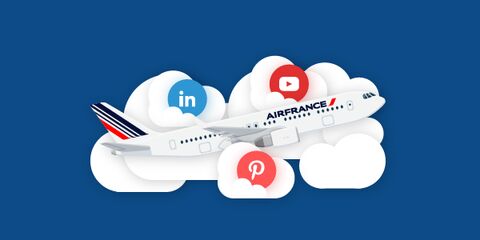 When you use social media to speak with Air France staff, please provide your personal information (booking reference, Flying Blue number…) in a private message.